A Few Words About Us
Team Seaweed Sdn Bhd is a subsidiary of Total Solution Technology (TST) Group of Companies. The group's businesses cover a wide range of environment related sectors from noise & vibration monitoring and mitigation solutions, provider of various meteorological systems, Waste To Energy system and Seaweed and its related products.
TEAM Seaweed Sdn Bhd was registered June 2016, earlier the company was known as TEAM Renewable Energy (M) Sdn Bhd established in 2008. The company was renamed as TEAM Seaweed Sdn Bhd to reflect the group's decision to give more focus to Seaweed business as one of the group's major activity.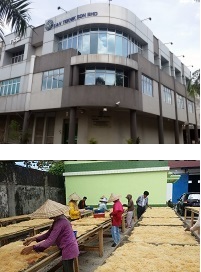 TEAM Seaweed is manage directly by the key personnel of the group who have wide management experiences and vast knowledge of Seaweed and its various products.
The Management is supported by a strong and dedicated Marketing and Sales team and other supporting staffs and workers. We have three different warehouses for processing of three main types of seaweed and each warehouse has well-equipped drying facilities and strong technical forces.
<!
Why Choose Us
Apart from financing research on seaweed, farming and transferring this technology to the farmers to maintain the direct long-term relationships with them to enable us in supporting the improvement of production tools, working and living conditions, education and healthcare. Transferring knowledge to the farmers is key to enriching their communities and essential to the availability of high-quality seaweed.