Our Products
Seaweeds can be used in a variety of ways, from salads , desserts, noodles, snacks, beverages and various beauty care and toiletry products. Seaweeds are perfect vegetarian food, they do not eat or consume other organism only thrives on minerals of the sea or ocean.
Our seaweed, Eucheuma Spinosium come from a few islands amongst the many in the Coral Triangle region, unlike other Spinosium varieties, they are found only in this specific tropical marine waters. Our Kappaphycus Alvarezzi (Cottoni ) are both sourced from Indonesia and Malaysia ( Semporna in Sabah and Sematan in Sarawak).
All our seaweed are dried and cleaned within one day of being harvested to ensure maximum nutritional value, no artificial drying are involved purely sun dried. Our seaweeds are dried to a Moisture Content of 35-38% and cleaned to negligible impurities which is much lesser than the allowable maximum 3%. Standard. Dried Seaweed for direct export are packed in bags of 75-80 kg per bag, every consignment are issued Phytosanitary Certificate.
Premium Sea Birdnest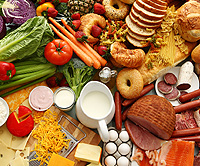 Ocean Fresh Seaweed (a.k.a. Sea Bird Nest) is 100% organic coral grass, a valuable gift from sea.
It is grows naturally and contains no artificial fertilizer and no bleaching chemical. We are an expertise in dried cottoni seaweed and our own farms, drying platforms and warehouses are located at Indonesia.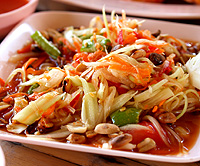 Premium Seaweed - Soaking just for 10 minutes.
No cooking needed, just soak for 10 minutes with purify water and ready for consumption.